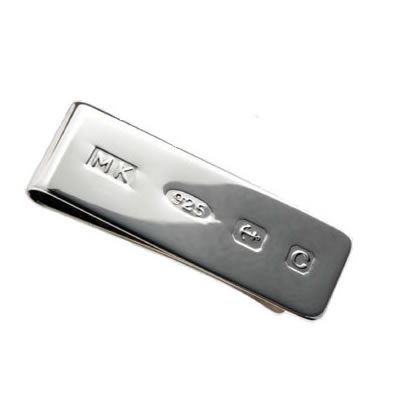 We are unabashed fans of the wallet.  An expertly crafted billfold, whether for the back pocket or housed in a jacket's confines, it is a portable filing cabinet and easy safe-house for your currency, cards, receipts, and notes.
There are times, however, when less is more and leaving your wallet at home is the best choice.  Heading to the beach and going light or attending a black tie gala and seeking an unencumbered evening are but two examples of where the humble money clip plays to its strengths.
Taking the essentials – ID, a card or two, and some cash – is an easy fit for most clips.  And for some, the money clip itself has replaced their wallet altogether.  For those who seek a minimalist approach to life, it's the perfect alternative to a billfold of any kind.  The options are myriad and depend only on need, taste, and material.
The classic sterling silver money clip is iconic in its own right.  Engine turned, plain, or monogrammed, this timeless accessory is always appropriate and often a prized gift.  And, after a lifetime of dings and scratches have imparted a personal and worn patina, it is also transformed into a cherished heirloom.  One shortcoming can be the potential for loss of grip, especially if it is used as a wallet alternative subject to repetitive overfilling.  Regardless of your cash on hand, keep the contents to a minimum to maintain its proper shape and spring.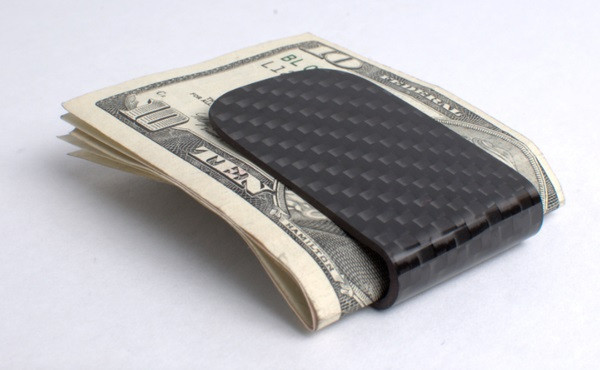 A modern take on the classic form is opting for a carbon fiber money clip.  These slick clips are light yet incredibly strong and often block RF signals that could potentially snatch credit card data.
While less traditional in material, the overall style is still classic.
Carbon fiber clips are practical and pair well with a more urban, contemporary sense of personal style.  We recently tested one from RC Fibers and found it to be a great choice when traveling light.  Nearly indestructible, the clip never lost its spring and kept everything in place.
Another option is the leather money clip.  Typically secured with a magnet, these are best for cash only – particularly in the United States – as it may adversely affect a credit card's magnetic strip.  This style is inherently more casual and well-suited for daily use.  The magnetized closure also reduces the potential concern about the clip losing its strength.   The money clip shown below is a beautifully crafted example from Frank Clegg, a preeminent leather craftsman based in Massachusetts.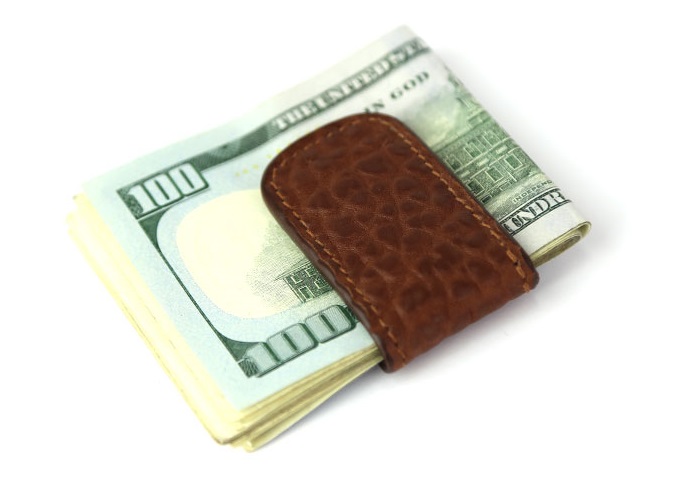 Generally speaking, we don't like the awkward hybrid wallet-money clip creations.  They never seem to be particularly practical and we find them almost always to be lacking aesthetically.  However, as with any personal aspect of style, it's all about individual taste and preference.  Whatever you choose, find something that speaks to your tastes and needs and hold on to it for a while.
Below are a few more examples of money clip we find particularly attractive, including a remarkable one that belonged to Marilyn Monroe's make-up artist, Whitey Snyder.