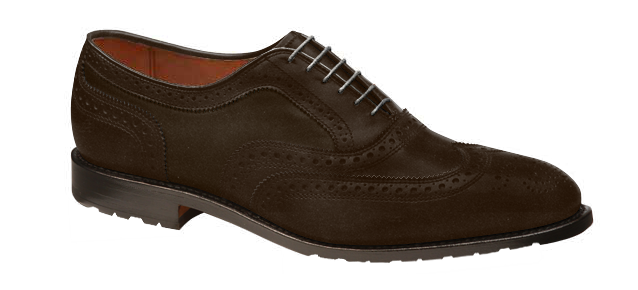 We are working on an exciting project with iconic American footwear brand, Allen Edmonds.
"Custom" is the big buzzword throughout the fashion and menswear world right now: custom suits, custom shirts, custom trousers, even custom watch straps. To this ever-growing world of specialized fit and individual uniqueness now add customized shoes.
Of course, bespoke footwear has been around for centuries. One can still ring up John Lobb and set an appointment to begin the lengthy, and suitably expensive, process of creating a pair of shoes that will literally fit you feet like gloves. If, however, you require something more logistically and financially manageable, Allen Edmonds has the online tool for you.
Dubbed, the "shoe configurator", this new tool offers you several footwear models, from casual boat shoes to dress cap toes, that can be tweaked and sized on a variety of levels never before offered. From changing the shoe's color or type of leather to selecting two different sizes should your feet vary, to swapping soles. You can even mix and match leathers and colors to create some seriously customized (and potentially vibrant) shoes. Allen Edmonds plans to roll out even more features for the configurator soon.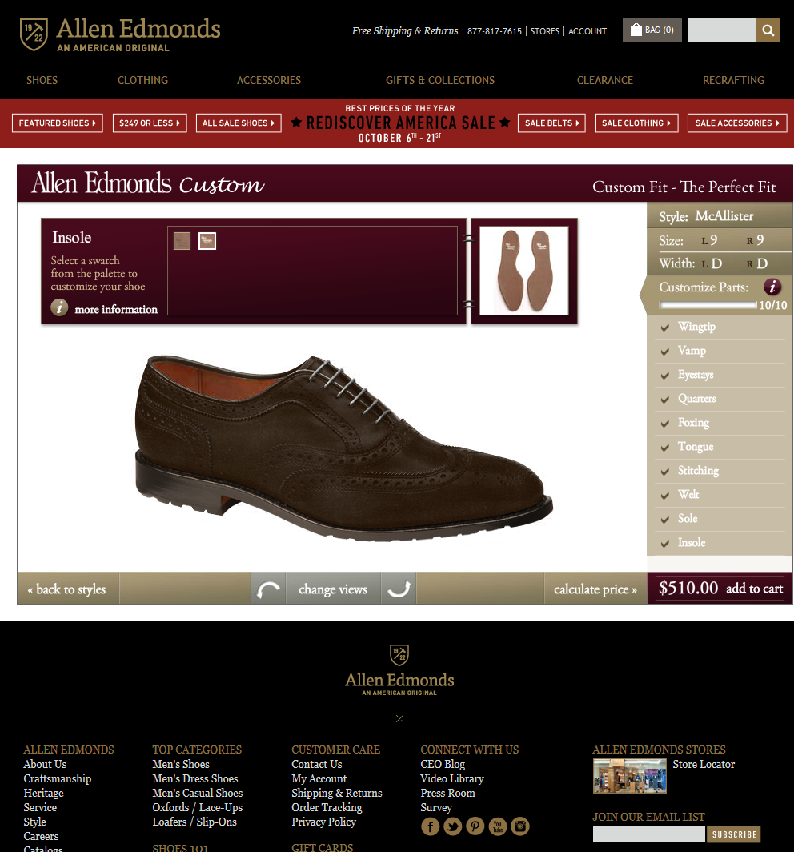 To be sure, it's not inexpensive. Although compared to taking the bespoke route, it's certainly a fair price for what you get – a pair of shoe far more customized to your fit and likes than would be available almost anywhere else; and from a company with a track record that bespeaks quality.
The tool's interface is easy and intuitive. You start out with the standard model, and the variations you choose dictate the eventual cost of the final product. We gave it a try and settled on the classic wing McAllister wing tip. As we now are heading into autumn, the logical choice was a dark brogue suede. And, since inclement weather comes with the territory, we selected the mini-lug sole.
Simple and classic? You bet. But also, exactly what we wanted, right from the easy chair – and that's the point.
We eagerly await the results (expect to wait about four weeks), and will show you the shoes once they arrive. Even more exciting for you is that we will be conducting a special giveaway that will let one lucky OTC reader create their very own pair of custom Allen Edmonds shoes!
So, stay tuned and check back.