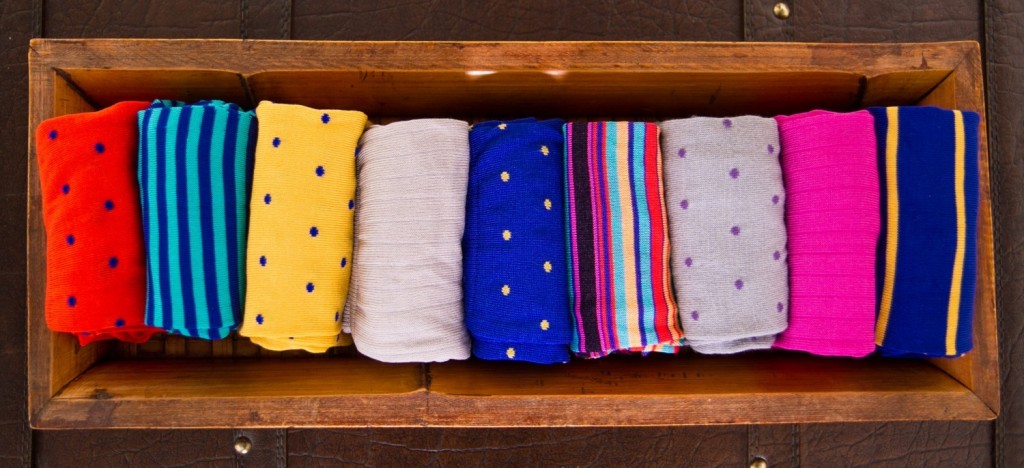 We actually introduced you to Dapper Classics, makers of outstanding men's socks, back in 2013, but wanted to make a return visit as part of our 2014 Father's Day series.
So, even though Father's Day has officially passed, OTC is extending it one more day so that we can show you some of Dapper Classics' snazzy, colorful, and fun socks that are just right for your spring wardrobe. In fact, most of their new Spring 2014 collection was knitted on a brand new linked-toe machine that produces seamless-toe socks that are more comfortable and stylish than your typical dress sock.
Our friends at Dapper Classics have received great feedback on the linked-toe socks, and OTC can report that our own wear testing was a very comfy experience.  This brand remains at the head of the class and an example of focused craftsmanship done right.  Socks are one of those things that either feel right or wrong, and Dapper Classics socks always feel great to us.
We already know that Dapper Classics make some of the finest made in America dress socks out there, and now also mid-calf socks for your casual wardrobe.  What we did not realize was that they could make them even better, which is exactly what they did.