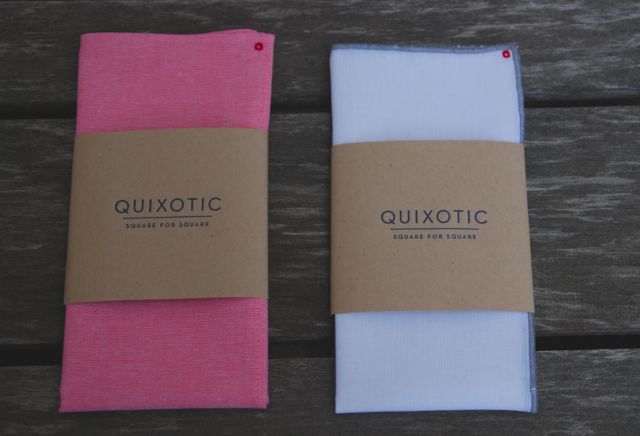 Creating a space for yourself in a crowded market is always a tough situation.  The menswear furnishing business is particularly popular right now, with new brands planting their stylishly vintage flags every day. Enter Quixotic, a brand that caught our attention for all the right reasons.
What better way to celebrate Father's Day, or any day for that matter, with a company dedicated to, as they put it, "inspiring gentlemanly action."  It's a rousing thought and reminds us that dressing well does not make you a gentleman; that goal is reached through action.  In fact, they back up those words with action of their own.  If perchance, you somehow lose or sully your Quixotic square in the act of performing a gentlemanly service, the company will send you a new one.
After all, it's the gentlemanly thing to do.  In addition, they also believe that companies have an obligation to give back to the communities supporting them. So, Quixotic has committed to donating 10% of sales proceeds to U.S. organizations addressing domestic violence.
The pocket squares themselves are classic and casually modern. They are also made in America, each with a discrete red circle stitched into the corner; a visual signal that you do your best to be a stand-up kind of guy.
We tested out the Monday and Wednesday squares and found them to be excellent companions.  In fact, the Monday square joined the party at our recent Art of Style event in Washington, D.C.